i alredy have shiny d.zard… which i consider the best d.shiny…
i can only hunt non legendary d.mons
Delta Gardevoir's Shiny is so fucking lit. Especially with this: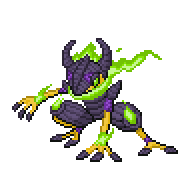 Lowkey looks like he threw up while he was running and the barf flowed behind him LMAO

good deltas to hunt are:
Delta dwebble cake, d gren, d gard/gallade d axew, d squirt, d kern, d scyther, d phantump, d shinx, d noibat, d budew, d munchlax and d cyndaquil
I also really like shiny d aurorus but I don't think it's everyone's cup of tea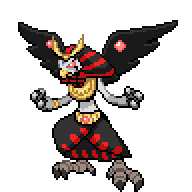 i love edgy Pokémon shinys so i will hunt d.blaziken first and then probably d.gard/d.volcrona
because d.gard is edgy and d.volcrona is objectively cool as the apocalypse pokemon… also it is based on a black hole and i love science and black holes.
d.bisharp's shiny is nice, also shiny mega d.glalie is incredible, look it up if you havent
d.bisharp is nice but someone can either see d.glalie as radioactive or as a rock covered in silme
its shiny mega sprite is good tho

yeah but it still looks like a ball of snot puking a rainbow… no offence but most deltas look better… it is not that it looks bad… it just looks wierd
Delta Aron. Delta Aggron's shiny is hands-down my favourite of any Delta in the game, with the potential exception of D. Gard/Gallade.
yeah d.arron is cool… i will shiny hunt it after d.torchich and d.ralts