I needed to kill some time so I decided to shiny hunt and ended up getting this mad lad.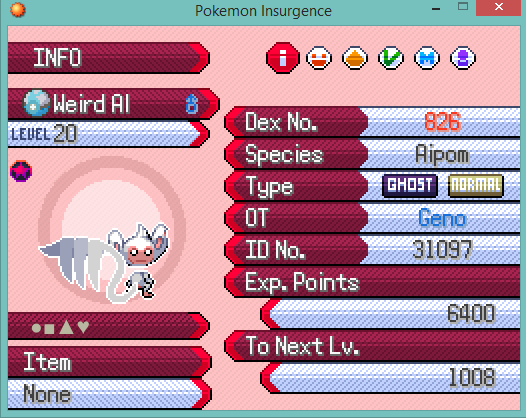 How did you shiny hunt it? In Pokemon Sword I'm still hunting for Unovan Darumaka now at double over-odds.
I just soft reseted really fast. I can feel your pain though. I used to have garbage shiny luck. I filled up my entire storage system with Wimpod and still no shiny.
first a shiny d.squirtle and now this. cool
Also, DUDE, your luck, u got it in ONLY 873 SRs, DAFAQ
I think of this as repayment for hatching over 2500 wimpod eggs in sword and not even finding a shiny
To each their own but dude, during my Sword shiny egg hunts, I released all the non-shinies as they hatched. It's a massive space saver. Just saying.
Yeah that would have been a good idea
Congrats on the shiny Aipom BTW. I never bothered to shiny hunt in this game.
I might have to start a new file and do so. I do enjoy shiny hunting.
I used to really not like shiny hunting because I was very impatient but it has grown on me a lot.
I'm quite impatient as well in certain situations and it can get frustrating but I have found I become too determined to give up once I've started.
That is the exact same thing with me, after 200 SRs I can't stop until I've found it.
I have short bursts which for like 2 days Im extremely productive and can bust out hundreds of eggs a day, Then have no willpower for a random amount of time after the burst…
I keep necroing today…but my luck is worse than your wimpod luck @Geno. I spent 3 yrs hunting sandile and did not find it on black. Then, in Sun & Moon, I got it in 9763 eggs.
Yeah lol. i have never hunted after that BAD experience. Now, I think of hunting on insurgence.
Also, I realized that you cannot trade on citra so all that time was a waste.