Hey all, whenever I try to start a custom Egglocke, uploading created eggs, I get this script error…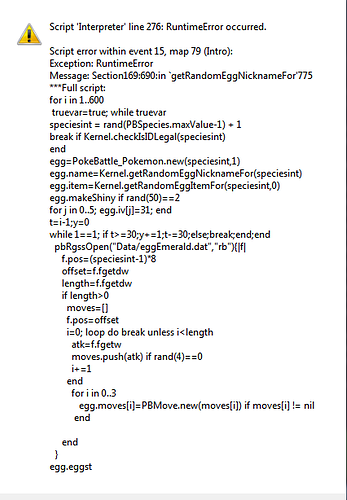 (Not my original screengrab, but it's the same error as a previous poster).
I saw a few other posters with similar problems but the only replies there were, "It's buggy right now, try again after the patch." I'm playing the most recent version–having downloaded the game on August 16th–and want to know what to do/if I can fix the error.
Thank you in advance!