Hey guys! So, I've been really looking forward to try out Insurgence for a while now so I decided to try and download it!
Except, it wouldn't?
I'm a Mac user. I tried using the terminal commands, but the game never seemed to download? I'll post a screenshot of what happens. It seems to start off fine, but then this pops up and when I try to instal that, it won't.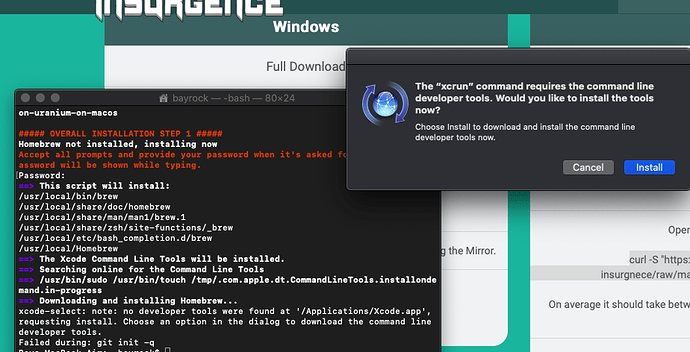 I also tried simply downloading the game and to use the Wineskin version, but it still won't open to safe my life and I cannot figure it out.
I appreciate any help y'all could give.