I looked at the wiki and old posts, but where they say lies the tyranitarite. Please help.
Go to Rezzai Desert from the gate of Koril Town,
Keep walking from the bottom part unil you reach a Flygon on a Clif, go in the same line location as the Flygon and press the C Button, the Flygonite is hidden in the sand.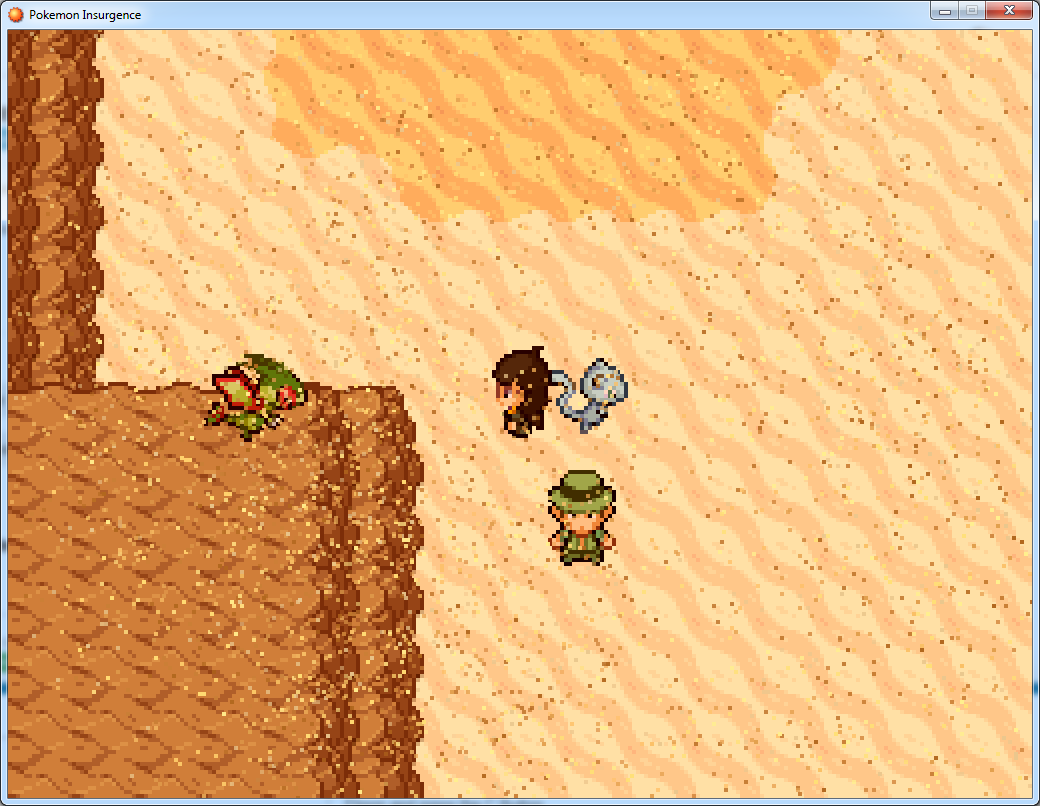 No im at the same tile you are on lookin at the same way, there is nothing there.
What version are you on? I'm on 1.2.7
The same version 1.2.7.
The Flygonite location is the same in the 1.2.5 and 1.2.6 versions, I checked just to be sure
OMG! I WAS STANDING ONE TILE BACK THIS WHOLE TIME!!! Thanks!