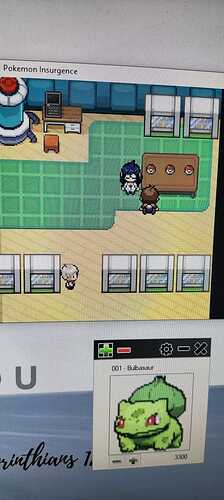 I officially started my Shiny only run of this beautiful game where i catch every pokemon as shiny and only allowed to use shiny mons
My goal is to get every mon as a shiny one. This is just going to be a very long playthrough as i want to do something for the next decade or so.
If your willing to trade pokemons to help me on this journey or if you need a specific mon we can work on it. This is just for me to have fun on a game which I really really adore.
I am on 3300 enc on my delta bulbasaur ( around 33 hrs) , I think the odds are 1 in 4096 (Fingers crossed) instead of 8k ish. I will continuosly update on the progress of my journey to become a shiny torren champion here.
Ohh I forgot to mention , I am doing it in Hard mode

lets see how it goes