Well, in the spirit of trying to reinvigorate the forums a little bit, here's δRelicanth. I was somewhat challenged by Cheez to make a fire type Delta that didn't have fire or lava, and wasn't red. So, after some thinking I came up with this concept.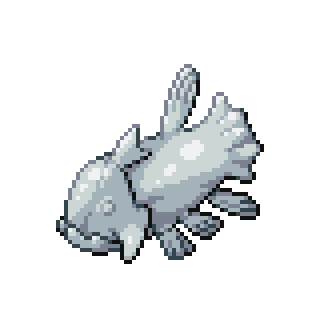 You ever seen one of those little glass-blown fish at museum gift shops n' such? Well it's one of those. Fire/Ground type, since glass is superheated sand. Oh, and there's a shiny, which is just tinted glass.
Anyways, that's all for now. Boro Out!