This time in search of light energy, Necrozma has infested on The One who was born on the Path Of Stars…Rayquomi!
Made this form change just coz I Remembered that Rayquomi was born In Path Of Stars and I thought about the light Energy. So yeah I made it.
Enjoy!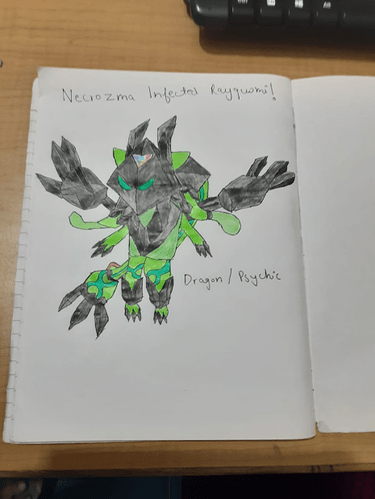 This one took me long coz of 2 things
I had my maths exam
Necrozma is very complex being
Thats all
Cya!