To celebrate Chinese New Year (and to one-up Renaia) I have decided to host a tournament. You'll get the chance to win shinies, but just for participating you can win a Hidden Power Ice Electrike as well!
Rules:
Standard Insurgence OU. The banlist will be the latest Smogon ORAS OU one and this tier list. I will also ban Livewire because it's pretty broken unless there's a significant objection to that. Team preview will also be on unless there is significant objection. Battles will take place on the simulator which is not yet updated to 1.2.
Additionally, at least two of your Pokemon have to be on the Chinese zodiac (Rat, Ox, Tiger, Rabbit, Dragon, Snake, Horse, Goat, Monkey, Rooster, Dog, Pig). This is just a gimmick so I'm going to allow very loose interpretation of these (rodents can be Rat, cats can be Tiger, birds can be Rooster, etc.) as long as it's not completely ridiculous (like a Magnezone as a snake)
Because I don't want the organizational disaster my last tournament was, everyone participating has to come at the same time and all battles will be done at that time. Unless something comes up this will be the time.
Prizes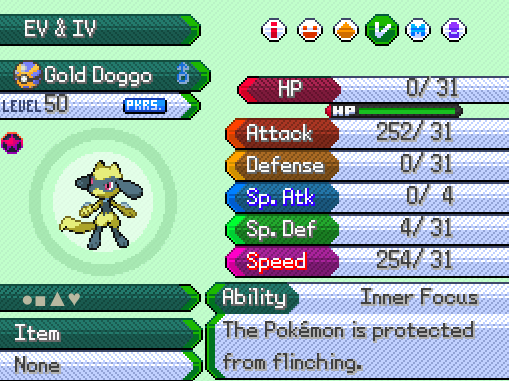 The winner can choose the moveset as long as it doesn't include egg moves (it has Blaze Kick but that really is not useful.

Grand Prize: The Riolu and any one of the other shinies (or two of the other shinies if so desired).
Second Prize: Two of the other shinies
Third and Fourth Prize: One of the other shinies
If two people want the same one the person with the higher place get it. If the winner doesn't take the Riolu it gets moved to the other pool.
Your account must have been created before this time or you must have joined the Discord before this time to participate. This is to prevent people from joining with dummy accounts.
You may join by commenting here or pinging me on Discord at @A_Wild_Noob_Appeared!#8849
Resources