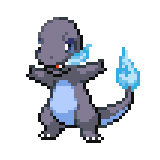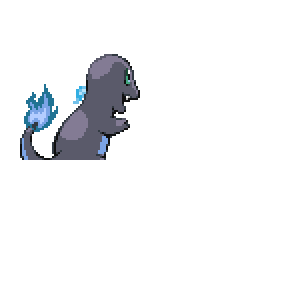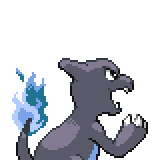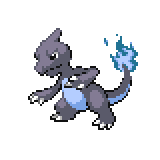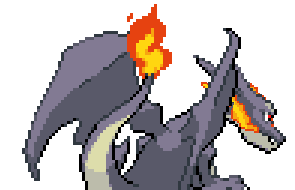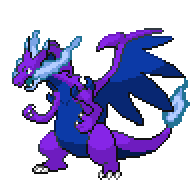 could someone do the charmander overworld. Also credit for first the charmander to Infinite Fusion Discord
Why doesn't charmeleon have fire coming out? When charmander and charizard has them coming out?
i havent finished it yet lol
I have finished… @Kameron1030 here is charmelon with his flames sorry it took so long, i was busy tell me any needed changes.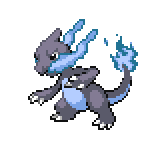 [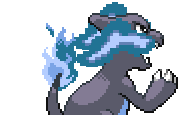 thanks. It looks awesome! making it my charmeleon's shiny as I type
oh nice i did that well… or it just looks better than the original? anyways im glad someone used my shiny
Could u possibly give mega charizard y blue flames as well? I just love blue as a color lmao. I will be using your sprites as my Shiny Charmander Line sprites kek, I can help ya with the icons and overworld sprites if u want
ok i will i asked kameron if he wanted it he said he wanted red but i will change it to blue. Any other changes to the color? Also I would appreciate if you could make overworld sprites they seem very hard to make.
charmeleon is smart he is hiding fire so bug type and grass type can come close and then charmeleon will attack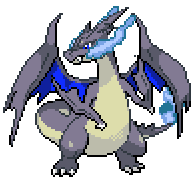 Charizard X is now the Fattyzard X
I repeat Charizard X is now Fattyzard X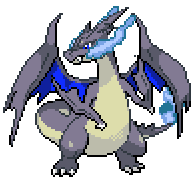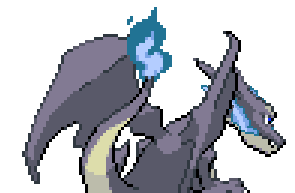 I hope you like it @GiaPeNiw

I HAVE ENDED CARIZARD X! I WILL ONLY USE CHARIZARD Y NOW! WAHAHAHAHA! Hes still 2x weak to rock tho. Some details changed from the one at the top… Blue because giapeniw likes blue. Blue wings and blue eyes and blues flames… thats all i guess…
lol i was actually thinking of saying that but like, "That's all for this show folks" XD
Half pixels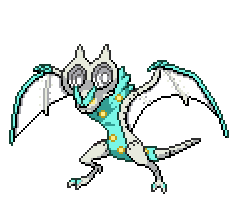 colors by GrassyXertal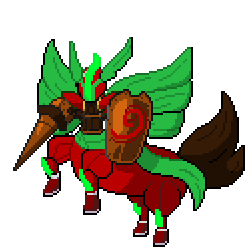 sorry for taking so long to start working on it @Emerald24111 if you don't like it i will redo it
This is all my opinion, you can choose to take it or not, as this is your recolor
On these lime things, Its just a solid color, maybe adding some king of outline to part of it will help (including the one on the head)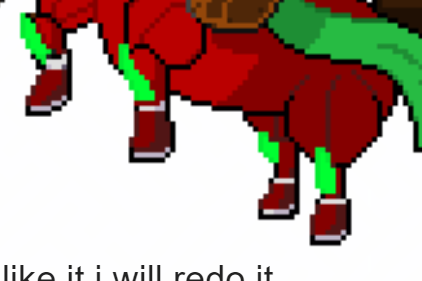 The shield is great! Two things tho, the red swirl should be a different color , so it can stand out!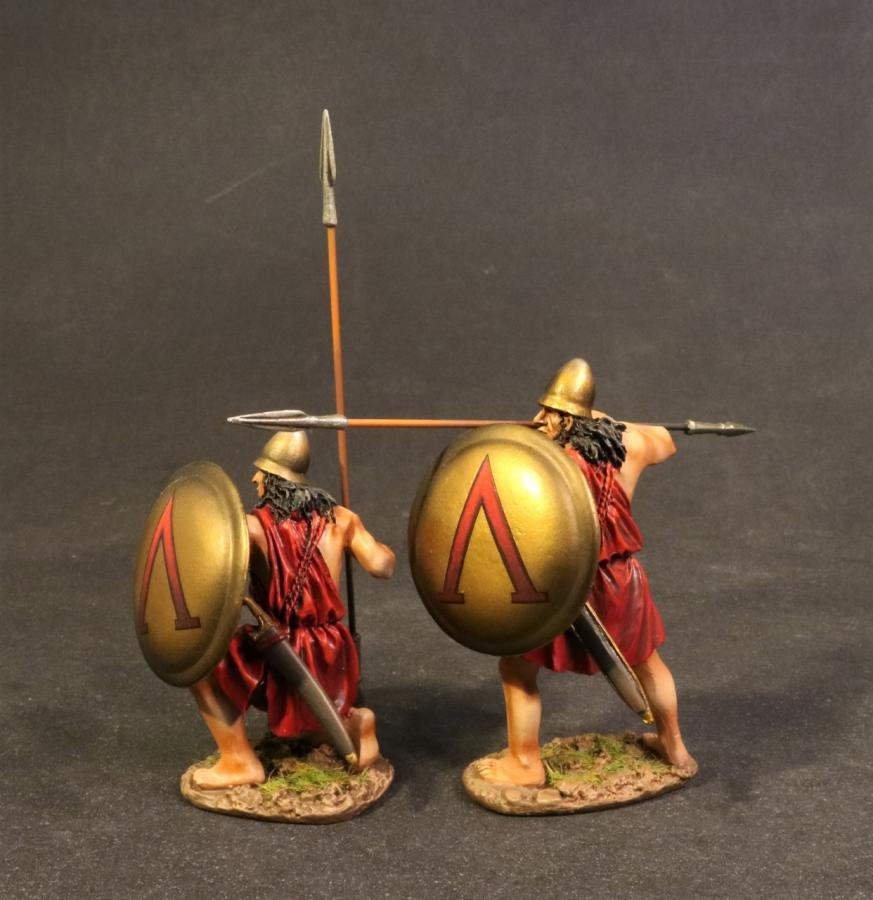 For example, spartan warriors have a red Mountain, or upside down v in this case
And the body, Its kinda the same color as the shield/spear, I would make it different
This is all my opinion, you can choose to take it or not, as this is your recolor