Im going to make an animated sprite using this Guy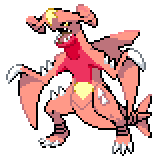 wish me luck?
should i do something like this?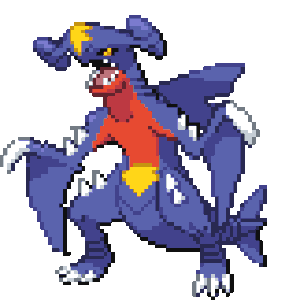 or making something myself?
Hmm, it looks like it's dancing. Maybe try making it open and close its mouth, then do a slash thingy? If possible ofc.
this is the gen 5 sprite for it, the first time they tried animated
that was 47 frames (47 diffrent drawings) might be hard
Maybe if you make a open mouth, then less open, then switch between the two for a bit, then make a slash thing (The slash part might be a little tricky)
i dont recommed jumoing into pixel art animations
I didn't i was practicing for the past week thats why i have no new recolors @IndianAnimator
at the very least start with something easy like ditto or something
Ok

Fire actually made an animated sprite of lucario.
I'd say make your own pose. You can do something like it doing a wakanda forever pose and opening it then roaring or somethin ig.