So… I was bored, and I decided to publish a few Deltas that I designed. Some of them are recent, and some of them have a few months of age, anyway, Hope you Like them!
First there is the Delta Nincada Line. I was basically based on 2 things: The classical Fairy (Tinker Bell, for example) and Cnadies, and how you unwrap them and the Wrapping that remains once you eat the candy.
Delta Nincada.



Type: Fairy/Bug
Ability: Fairy Swarm (A variation of Swarm: Powers up Fairy-type moves when the Pokémon is in trouble)
Delta Ninjask



Type: Fairy/Bug
Ability: Shield Dust
Delta Shedinja



Type: Fairy/Poison
Ability: Inverse Guard (Makes the Pokémon with this Ability immune to damaging moves that are Normal or Super Effective, so it can only be hit by "not very effective" moves)
Then I wanted to make a Fire Celebi. It is based on the Will-O-Whisp, a relatively famous fire spirit that inhabits forests (and it even has a move dedicated to it)
Delta Celebi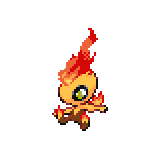 Type: Fairy/Fire
Ability: Flame Body
And then, last but not least, The Delta Gothita Line, based on Hawaiian Hula Dancers.
Delta Gothita



Type: Grass
Ability: Dancer or Limber
Delta Gothorita



Type: Grass
Ability: Dancer or Limber
Delta Gothitelle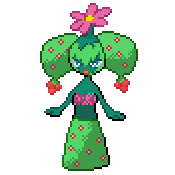 Type: Grass
Ability: Dancer or Limber
Aaand Finally, Mega Delta Gothitelle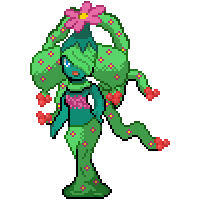 Type: Grass/Fairy
Ability: Divine Dance (Every time a pokemon uses a dance move, this pokemon's S.ATK is raised by 1 level)
Aaaand their shinies, bc Why not?
(Note: I did NOT make the Shinies of the delta Nincada Line, they were made by "Strange Player" over on the Insurgence Discord Server)