Backstory: I was looking through the sprite sheets, and when I saw Mega Bisharp, I did NOT like Mega Bisharp at all. I mean, I get it, it's supposed to be a knight from chess, like how Bisharp itself is a bishop and Pawniard is a pawn. But still, it just didn't look that good to me, especially since Bisharp is one of my favorite Pokemon. So, I took it upon myself to make a new Mega Bisharp. While doing so, I also redid normal Bisharp's Shiny, because that gold tint always bothered me.
Mega Bisharp Sprites: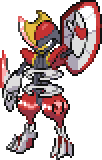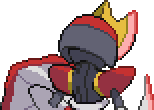 Shiny Mega Bisharp Sprites: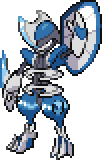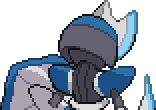 Here's my new Shiny Bisharp: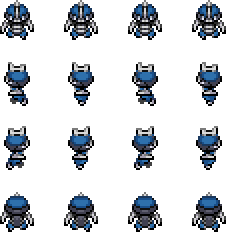 Feel free to change the Shiny Mega's colors to the original Shiny ones; I just personally felt the silver went better with the blue.
I also redid the Delta Mega, but all I did was give it normal Delta Bisharp legs, although I did change the color of the feet. The top half is still the same. I'll post it though, if enough people ask me to.