Hi Today I made a new form of Rayquomi. This is a Data type it is one out of 2 Data types. In this He has a monitor showing a digital happy face , an electric charger tail, Binary codes on head, And added some digital patterns
Enjoy!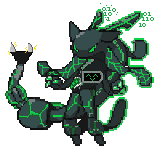 This type I made A sprite!! First sprite Peeps. Thanks to @one_above_all for the original black on the body.
Umm I made it on paper too…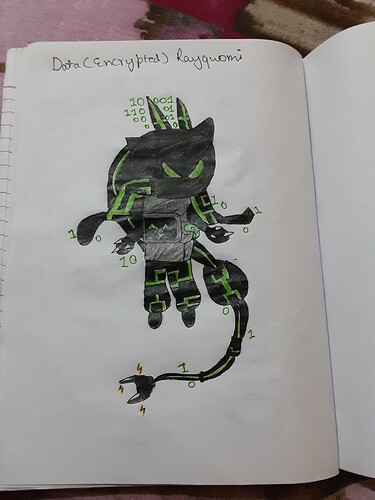 Cya!