Trading Name: Dechozen101
Offer: 25 IV stones, but if you feel like that isn't enough, we can come to an agreement.
Request: A shiny delta pawniard or bisharp. Preferrable jolly or adament.
Further info: I may offer this eevee instead, but only if the pokemon is jolly. It no longer has the eevite and the pokerus is expired, but I didn't feel like getting another picture.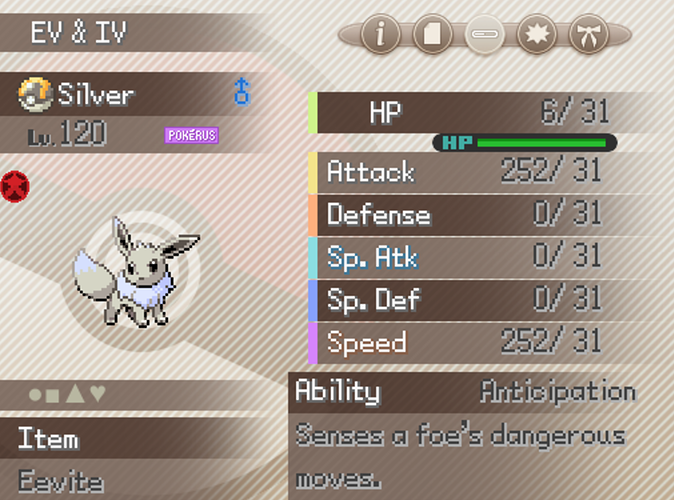 It has a jolly nature, perfect physical EVs, maximum IVs in every stat, and hidden ability 'v'