First post of 2017!
Feel free to comment your excitement/resolutions for the new year!
I'm just curious to see what happens this year, I'm too lazy to have come up with any resolutions (yet).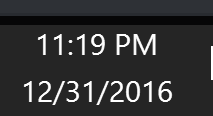 For this year I want Anri Okita to be my wife :v it's just a dream



xD
Happy New Year to all !!!



For this year I plan to be more active on these forums so I can contribute as much as possible to the game release and yes, HAPPY NEW YEAR TO ALL!!!


I plan to release a full game.
I wonder if it will be a pokemon game or not, maybe it might not even be a rpg.
I meant Insurgence mostly, but sure
Ah OK

Happy New Year. I resolve to get up earlier so I can get to work earlier so I can get home earlier. Aside from that, I'm gonna finish a bunch of my older games, and I'm going to stress less
Watch as it gets delayed till next year