Happy Holidays everyone!
To celebrate the winter holidays with you we have set up a cute little Mystery Gift! Watch out though, the poor thing seems to have been frozen in the cold outside! Warm it up, and have Stumpy, the Delta Phantump join your team! Hope you enjoy!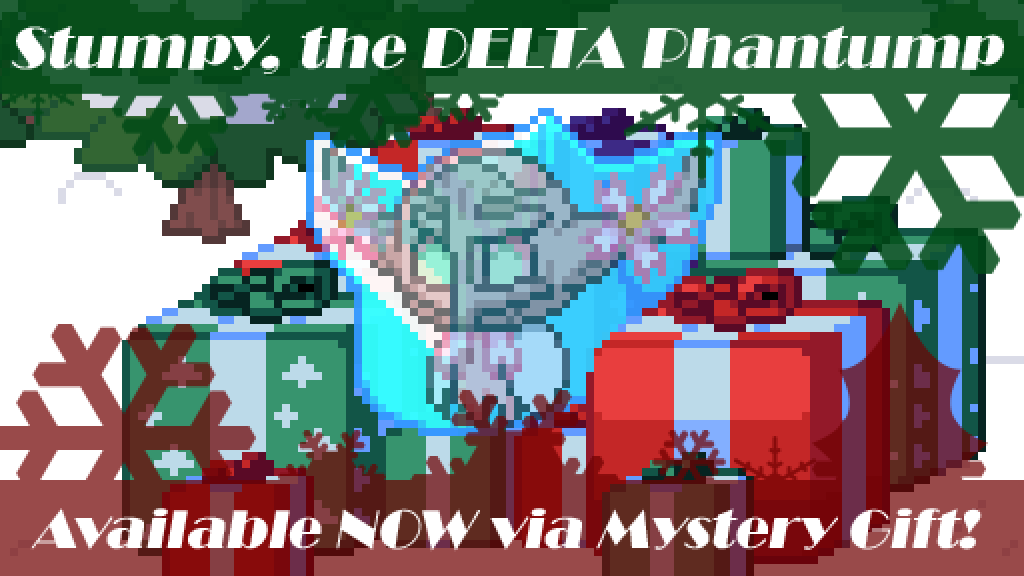 Note: due to a bug feature Delta Phantump can not evolve using the Witch Doctor. To evolve it into Delta Trevenant, you can use the online services to trade it.