The Hidden Grottoes is an area where you can usually find items or pokémon with hidden abilities. This is a list of all current Hidden Grottoes in Pokémon Insurgence, and what you can find there. Remember, Hidden Grottoes reset every twelve hours! Don't mess around with your computer clock, as it can permanently bug the grotto.
ALL HIDDEN GROTTO POKÉMON ARE LVL. 10
Midna Garden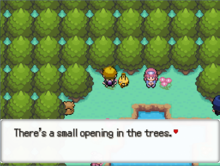 Below are the items you can find and the chances of getting them in Midna Garden.
Great Ball: 12.5%
Level Ball: 25%
Super Potion: 12.5%
Full Heal: 12.5%
All pokémon in Midna Garden have a 12.5% chance of occurring.
Exeggcute
Stunky
Heatmor
Durant
Route 3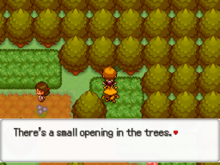 All items in Route 3 have a 12.5% chance of occuring,
Dusk Stone
Fire Stone
Dusk Ball
Full Heal
All pokémon in Route 3 have a 12.5% of occurring.
Charmander
Pansage
Throh
Sawk
Route 4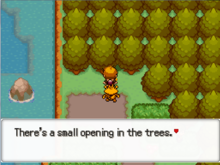 To Be Continued