So… uh. How about that Pokemon Legends Arceus. Pretty solid game. I still have not gotten better at introductions. Have some deltas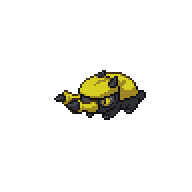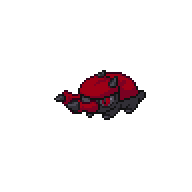 δGrubbin is a Dragon/Dark type, also known as the Little Poke Pokemon. Its abilities are Hyper Cutter, and an HA of… uh, Huge Power, why not. It largely lives underground, though it will attack if provoked by stabbing FORWARD with its pincers, as it doesn't possess the strength yet to actually pinch shut with them. Then, once it hits Level 20, it evolves into…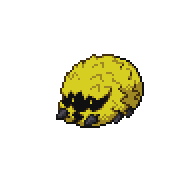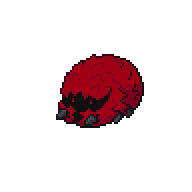 δCharjabug, a Dragon/Dark type. It's known as the Egg Pokemon, sharing this title with Exeggcute and Chansey. Its ability isWonder Skin, and an HA of Huge Power. It's more of a chrysalis than an egg, all things considered, but dragons don't really… do… chrysalises. Also, apparently there's no verb for "the action of creating a chrysalis" so uh… learn something new every day. Anyway, yeah. Chrysalis state. Here to be given Eviolite and nothing else. Then at level… no? It's a location evolution, apparently. Forgot that. At level whatever, δCharjabug evolves into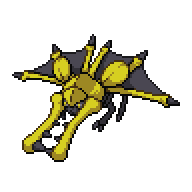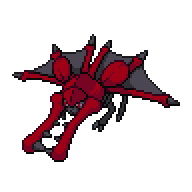 δVikavolt. It's Dragon/Dark has the ability Levitate and the HA of Huge Power. It's the Pincer Pokemon. Its pincers can crush with a force rivaling a steamroller. Its wings aren't for long periods of flight, but rather for sharp bursts of speed in one direction (usually towards its prey).
And now, for the others.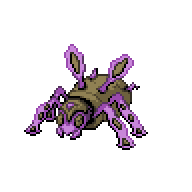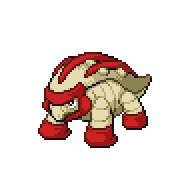 δAriados, Ghost/Ground, the Ancient Pot Pokemon Its abilities are Rough Skin and Cursed Body, with an HA of Weak Armour. The spirit of an ancient ariados, it inhabits old pots. When bits and pieces of the pot chip off and break, it keeps them around to use as weapons. Then there's δGrotle, pure Fighting type. The Boxing Pokemon, it can weather any number of blows before striking back with a devastating counterblow. Its ability is Sturdy, with an HA of Multiscale.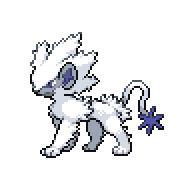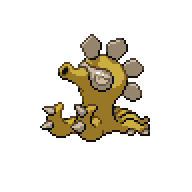 δLuxray, Ice type. It's the Frigid Feline Pokemon because alliteration is fun. It, much like its title would suggest, stalks its prey in the cold snow of the mountains. And it can climb trees, so it's truly the perfect winter killer. Its abilities are Infiltrator, with an HA of Fluffy. Then there's δOctillery, the Sand Sniper Pokemon. It soaks up the sun with its upright, stegosaurus-like plates. When it spots a passerby, it will blast a chunk of wet sand from its elongated snout. They're valuable to desert-lost travellers due to their hiding spots always being near an underwater well of water. Its abilties are, fittingly, Sniper and Keen Eye, with an HA of Dry Skin.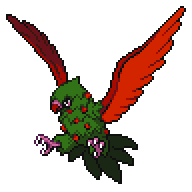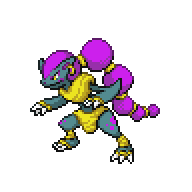 δTalonflame, the Berry Bird Pokemon is a pure Grass type, based on… some tropical bird I don't remember. Abilities are Natural Cure, Chlorophyll, and an HA of Harvest. It grows berries, before finding a mate and leaving its eggs in another bird's nest, along with shedding its many berries as a form of payment for raising its young. Then, finally, δZoroark, the Djinn Pokemon. It shares this classification with Hoopa-Unbound. And much like Hoopa (Confined), it too is Psychic/Ghost. Imprisoned in an old lamp for thousands of years, it is said to grant the wish of whoever frees it. Unfortunately, all it really does is create an mirage of said wish and laugh at what happens next. Then, it reseals itself in the lamp, content to wait until it is "freed" once more.
And that'll be all for now. Don't forget to like the post, comment your favourite, tell me your grandmother's phone number, all that good stuff. Boro Out!