Greetings, I apologize for bothering. I hope this is a proper place for it but feel free to point me somewhere else if its suitable.
I had downloaded the game just today but an error already prevented me from playing, oof- The opening menu loads normally with music and proper options but attempting to start a new game will result in this message.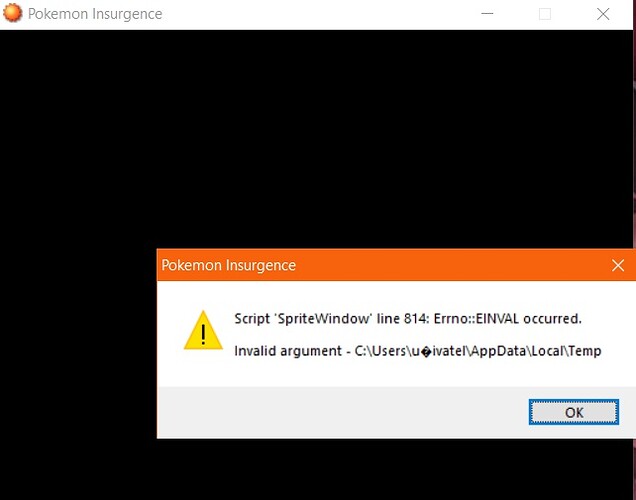 (Apologies for the odd angle.)
I had re-dowloaded the game (both normal and from mirror), attempted to load it both still from its ZIP and extracted in an honorary folder of its own, even emptied the "Temp" folder, but nothing so far has helped and I didn't had luck in finding an answer to this problem in these forums so far.
Before pointing out the missing symbol in the path there, I assure you that's most likely not it- This is "User" in my native language and all programs and games so far have recognized it for what it is and acted without an issue. Renaming it is propably not an option, as I fear it would break everything which already has this path established.
If it's any help, I am also playing Pokemon Reborn and Desolation on this notebook without any error.
I would appreciate anything that could point me in the right direction, thank you for reading!