Yveltal - Baleful Pokemon
Poison / Fire
Ability: Vicious Aura
Powers up each Pokemon's Poison-type moves.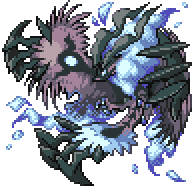 Supposedly engineered by a long defunct cult as a combatant against
fairy-types, but it's violent nature has made it a nightmare to control.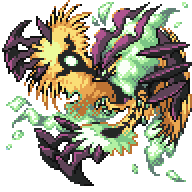 Anyways, (sort of) first Delta Pokemon! I wanted to start off with one of my favorite Pokemon, though it may have come out a bit edgier than I was planning it to. Feedback and ways to improve the design or description are greatly appreciated!
(Also first ever post here actually, so if I've made a mistake just let me know and I'll fix it as soon as possible)
(EDIT: Changed to most recent design, older version here and here)