Hi, this is my first time ever posting in the forums. I recently got back into insurgence about a month ago, and love the designs this community has made for delta pokemon. Even without much artistic talent, here's my shot for a delta turtwig line!
Delta Turtwig (Fire/Rock)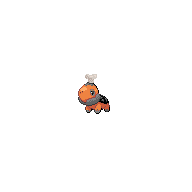 I think it looks too much like just a fusion with torkoal, but I think it looks kinda cute.
Delta Grotle (Fire/Rock)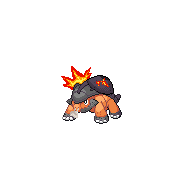 I like this one more than I should. The fire is a bit wonky and the smoke is a bit unclear, but I still really like it.
Delta Torterra (Fire/Rock)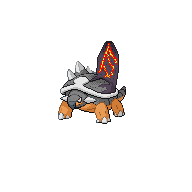 This is my least favorite of the three. I think the volcano came out pretty stiff and ugly. The rest is mostly just a recolor, with a bit of shading to give it more of a rock texture than grass.
Anyways, despite them not being perfect, I had a lot of fun making them. I'll probably be posting more in the future. Take care and stay safe!