V1: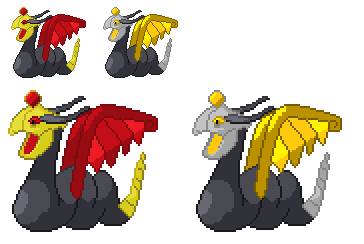 V2: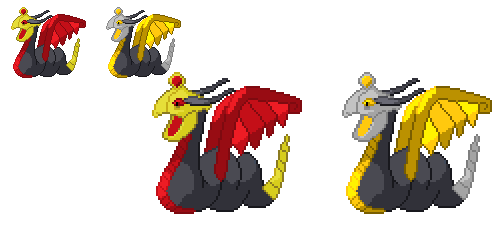 Type:Fire/Dragon
Ability: Suns Blessing (Immune to Ground attacks and strengthens fire type attacks)
Dex:This is the original form of Serviper before its fight with Zangoos. this pokemons gold head is actually its shell which was made of pure gold and its wings are so hot they are actually on fire. The disk on its head increases sun light allowing it to create beams of pure solar heat.
Possible moves:
Fire Fang
Flamethrower
Dragon tail
Sunny day
Dragon breath
The Wadgets: these guys were winged snakes of Egyptian myth and were made by the sun god himself Ra.