When it came to making a delta Gengar evolution line, I didn't know what the delta would be, but then a smirk went across my face…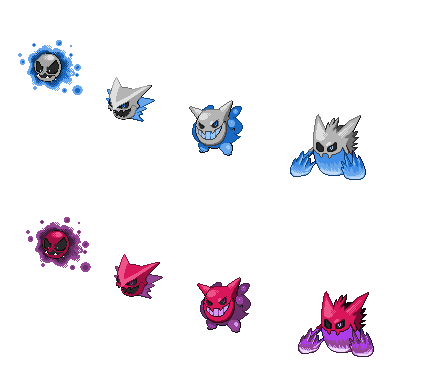 The type would be Normal Psychic, but when Mega Evolving, it would turn into a Dark Psychic type.
Tell me what you think, and maybe i'll take suggestions on what to do for another delta pokemon!
edit: thanks to a suggestion, I made it better than before, thank you sphealigon-XIV for the help! I really appreciate it!