Hello. Sorry for being inactive for a long time

Blame the school activities!


Thank you, MetalPikachu3500 for drawing my Delta Roselia with the original Delta Roselia. I love it! It's so simple but cute aat the same time! Just like my type!
So here's my New Delta Eevee… Since … it's over
Delta Eevee (Ground/Flying)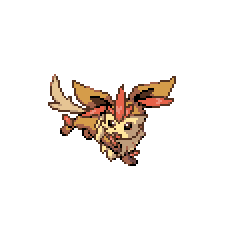 Abilities: Quick Feet, Tough Claws, Aerilate
Dex Entry: Delta Eevee uses it's ears to create gusts but it can't be use to fly because of it's body's weight.
TY