Big sprites :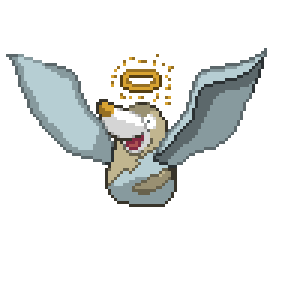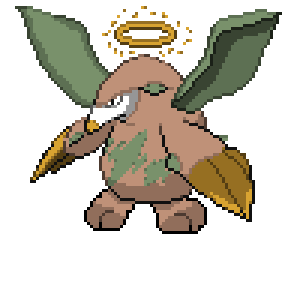 ---
---
Description
---
Delta Drilbur
---
                                   Back




  Normal        Shiny       Normal       Shiny

---
Types :



Pokédex :
Due to its extremely low weight, it can't stop flying. This makes the feeling that there are little lights on the roof of the caves it lives in.
Ability : Illuminate
Evolves into Delta Excadrill by levelling up after learning Gravity.
---
Delta Excadrill
---
                                    Back





   Normal       Shiny       Normal       Shiny

---
Types :



Pokédex :
Although its lumpish steps, it became pretty tough since it earned members. A rumor says that using it to mine tunnels increases the luck to find rare resources.
Ability : Sturdy
---
---
Lower page note (I'll copy this to the end of the main post of each delta artwork topic I do, to be sure everyone know) :
I know that the Pokémon Insurgence game is on a feature lock and I know this Pokémon I made won't be added to the game. I made it for myself and just wanted to share it with you all, even if this section is a bit dead by now. Hopefully that you like my work though!
(If you want to leave some comment about it, I'd be glad!)
^Babouin'