Hi everyone,
I'm new here and I need some help.
I'm donwloaded the lastest version of Pokémon Insurgence a week ago and my game crashes everytime my Delta Charmeleon achieves the 36lv., when it should evolve.
Here is the message I get when it happens: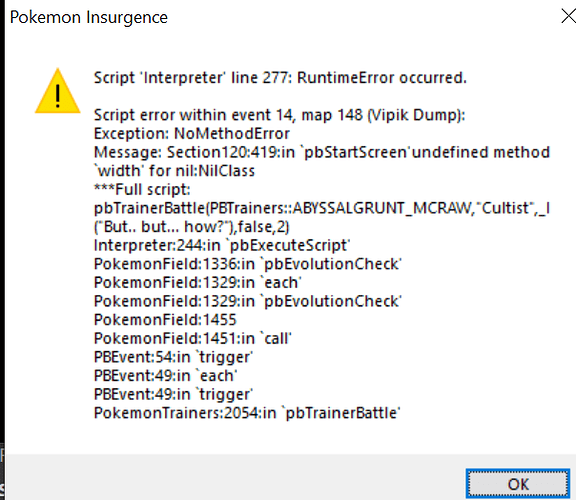 Does anyone know what should I do?
Thanks