Hey Fellas! A while ago a dev for insurgence showed me the old beta sprites for Delta Venusaur. For the uninformed, they look like this: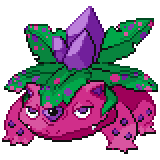 Mega: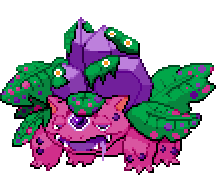 Well, I liked them so much, I made a graphical mod for them in Insurgence! That's right, installing this mod will convert the Male (or Female) version of Delta Venusaur to the Beta Version! Because who doesn't love variety?
Male Delta Venu to Beta Download
Female Delta Venu to Beta Download
The README inside should contain all the instructions necessary.
If you have any other questions, feel free to ask!