So, when I first battled the E4, my team was as such: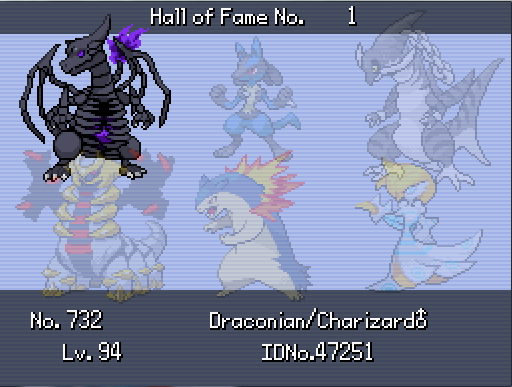 When I did my first rematch, it was as so: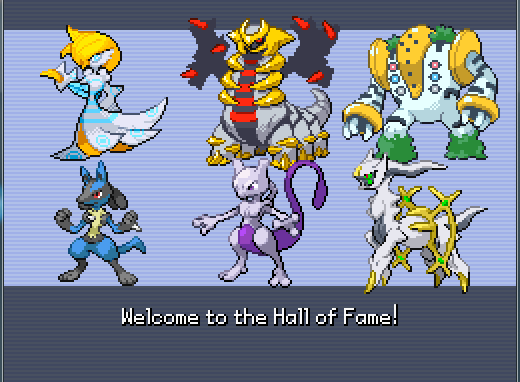 Yeah, pretty cowardly. I used 3 Primals, 1 Mega Mewtwo, and my bois Tails and Permafrost.
But, I have found my redemption, yes i have.
I rematched the E4 and Champion again, and this time, I used my playthrough team.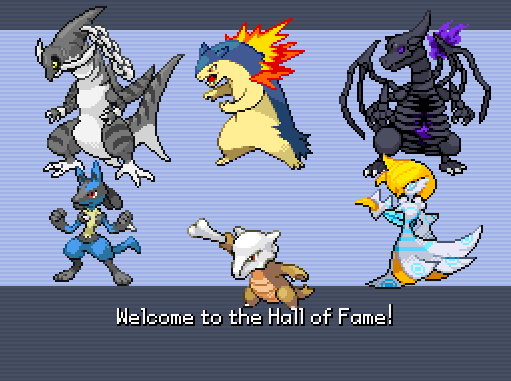 Their names (left to right):
Top row: Sharkboy, Sonic, Draconian
Bottom Row: Tails, Cuboner, Permafrost.
They're all males. It wasn't on purpose, just happened.
All of them served their purpose and contributed. Sharkboy swept teams as usual, Tails was a murderous maniac, Permafrost made me rich because I didn't have anything better to give him than an Amulet Coin, Cuboner foiled that beetch Kayla with his epic multihit gamerisms, Sonic was bloody amazing, and Draconian failed me, as usual.