These poor sheep have lost all their electrical energy now they're just a bunch of lethargic sleepy sheepie.
This normal type mutation was gained due to their electricity being stripped away by electromagnetic waves.
Main Type:Normal
Ability:Comatose/Traunt HA: Fur coat (all Evos)
For those of you who don't know yet Comatose is a new ability that will appear in the gen7 games, this ability prevents all status conditions excluding sleep.
Mareep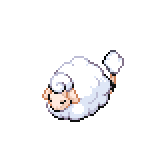 Flaffy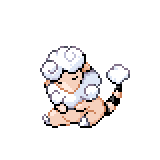 Ampharos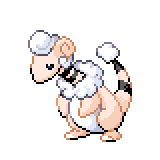 Mega Ampharos
Ability: Fur coat