So did anyone found a new mega stone?I really need haxorisite and hydreigonite.
I found both of them. Haxorite is in the mysterious spire after getting the emolga taxi and the hydreigonite is in Gaea city gym.
I found the Slowbronite in Murk Forest, but beyond that I haven't found anything else yet. I haven't had much time to look around.
I found like 10 mega stones in narra town too.
What's the emolga taxi again?
Has anyone found a Delta Typlhosionite yet? Second I saw Delta Cyndaquil I fell in love with it.
Emolga Taxi is the Pikachu Taxi upgrade.
The taxi upgrade for the Pika taxi. You talk to the pika tai guy an a 1.2 location and click quest. To get the parts, but one from a black market vendor and find the other in route 15
Yes. It's a hidden item in the same room with the delta cyndaquil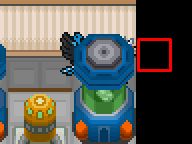 Funny how I looked all over the room thinking I'd find it there but my patience dwindled cause I had to get to the Infernal dungeon before 3AM because I was getting tired.
Thanks,again.Has the wiki been updated?
Nope. Only the fans will update it until 1ofthe4rocketbros does in around 5-6 days slowly
oh.And where is delta haxorus?
You're asking way too many questions on this one thread. It's in miara town, bottom left of the town after surfing on the water.
ok.Thanks and I havve no more questions,for now…Bye