I already made one like that lol. Also dont use those pattern tools its so wierd with pixel art.
ye i saw i took inspiration from it lol
yeah i agree it looks too unnatural
Ye lol let me post mine im not on my pc so it might take a while.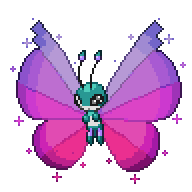 Sparkle Sparkle.
Wdyt?
its basically what i did but better. Nice!
Wow U just emerged out of nowhere and now u are here making amazing Sprites I love these
Hehe thanks! But this post was only made to let others show their sprites! Would love to see yours!
yo this is super fun like wow

Was confused as hell, so I made a chaotic lookin one
i made a master ball one



this program is really fun ngl
WOW the programe is awesome Now I am gonna make one aah so gud
i love large gradients


How do you do this? Also, that thing is super confusing lmao
I mean, it's fun, but I don't kno what goes where lol
if you put this into the program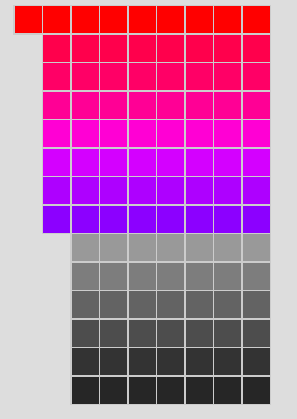 you get this



@Firefiber733339
the red/purple part is the upper wing and the black/grey is the lower wing. the gradients or colors follow the lines on the vivillon
and then its mirrored to match the left wing


Mmmmm meh
Also Pepsi France Vivillon