wholesome chat. no bad stuff. all wholesome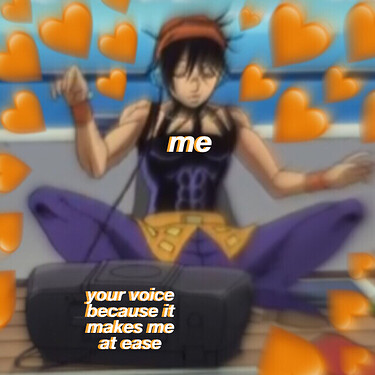 Ranks

1.GOD: none
2.legend: none
3.pika (special rank): @Aki
4.master: @BackInBlack @GiaPeNiw @poke @Emerald24111
5.trainer: @Emerald24111 @PeterHolmes74 @JojoBoss247 @Aren
6.starter: none
7.gym:none
Rules

1.no bullying (this is a safe space)
2.keep rp appropriate (no sexual stuff)
3. no arguing (only i can bc it's my chat)
4. aniwarts will be held after 3:30 when i get on (aniwarts is my anime school and is only held when im on. Study everyday! this is also what determines your rank)
5. if you just started on this chat you can start master which is highest rank i can give you if you just started!
MOST IMPORTANTLY
5. have fun!!!