Very cartoony! Not bad! I'd personally work more on the hands, but that's just me

Thank you for the critique!
And yes, i do suck at hands.
They're an absolute nightmare to draw.
But i will try to improve them by the time i actually get to working on the comic.
Yeah, I know they're nightmare fuel for artists… I try to copy simple positions or to hide them to avoid the pain in the butt lol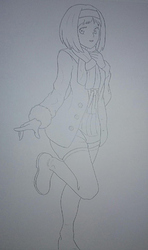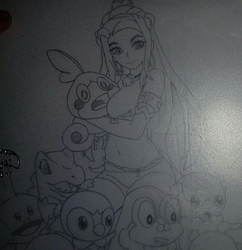 You two are awesome ;-; I can barelly manage to draw Mimikyu. GG
If it helps, when I started I failed to make a decent Ditto. Practice makes perfect.