Trading Name: SSB
I've decided to occasionally breed or catch rare and/or useful Pokémon to sell for IV Stones. I will NOT be taking requests. If you want something specific, go to Lesss's shop or Cow538's shop. I'll offer whatever I feel like. The stuff that I offer will have 5IVs (sometimes), good Natures, and will be EV-trained. I ONLY accept IV Stones as payment since they keep me in business. If you have any questions, feel free to post them.
Let's start this off with something fun: a female, Timid, 5IV, EV-trained Delta Ralts holding a Heart Scale.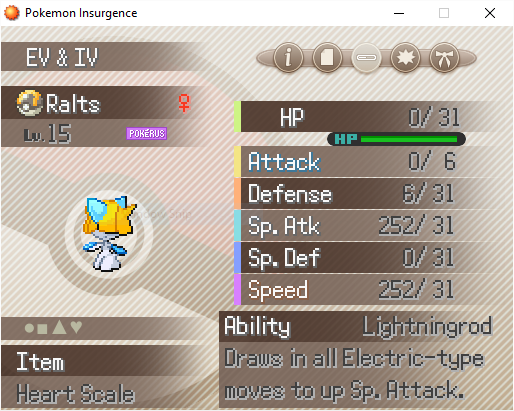 This thing knows the following moves: Growl, Powder Snow, Thunderbolt, and Livewire.
The opening bid is 5 IV Stones.