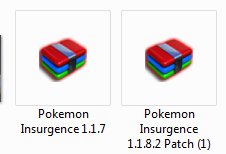 How to update?
Using the launcher would probably be the easiest for you if you're on windows. Just download it, extract and click the update button. Otherwise,
Unzip.
Go inside the 1.1.8.2 folder and copy all of its contents.
Go 1.1.7 and paste it all in there, replacing files when prompted.