No. that title isn't a joke. I have actually made a delta version of this… "pokemon"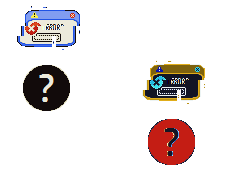 Ladies and Gentlemen, delta Missingno.
it's typing? Bug-Poison type.
the ability is unique to this Pokemon, named "g̴̠̺͉͙͗̊͒̋u̸̦̟̬̎̍̑͆̚͜b̷̡̛͎̍̓̎̃ ̶̨͉͖͍̤̼̀͝ȓ̵̗̜̘͜e̵͉͇͐t̴̡͉͈́͝͝u̵̬͔̱̬̠̞̐ṗ̷̖̖ṃ̷͔̹̹̯̪̀͊́͋̉͘ǒ̷̳̼͈͎͘͜͝c̷̭̻̩͒͗͋͋̈́̕" and what it does is that for every move, it has a 15% chance to change the poison type to a random type. meaning that it could be Bug-Ghost type, or Bug-fire type.
here's the pokedex entry:
This pokemon is known to corrupt computers that reside in the pokemon center. If a Rotom is in the same computer, it will convert the Rotom into a random egg, even sometimes containing legendary pokemon (has a .003% chance to happen)!
If you have any recommendations or comments, please leave a comment down below.