V1: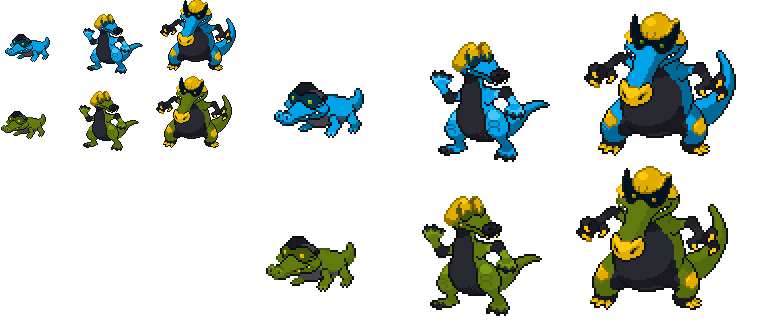 V2: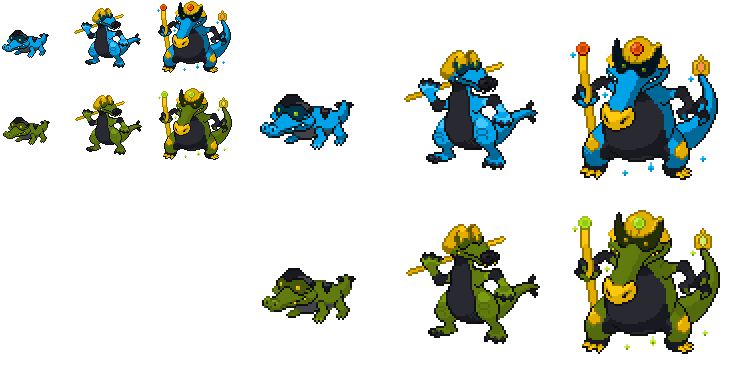 Type:Water/Fighting
Ability: Swift swim
(HA):Justified
Dex Sandile: This delta hides below the water in rivers and the only thing visible is its eyes and nose.
Dex Krocoroc: This delta protects the river it grew up in. The gold head it has is made of dried up of clay
Dex Krookodile: This Pokemon is a fierce destructive beast of pure power using the rivers current as a way to increase its own speed, but will heal its allies in emergency.
More egypt !!!
this pokemon is based of Sobek a water/ river god who is said to either murder everything or protect and heal everything.