This is unfinished and not very good but I spent a lot of time on it might ad well post it.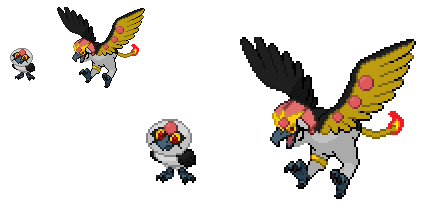 Type: Fire/Fairy
Ability: Desolate Land
Dex: This pokemon is said to be able to choose a good ruler.
Dex: This pokemons wings are made of real gold and actually magnifie sun rays.
Based off Ra the Egyptian sun god
I dont care what you say Im not reading any of the comments